Benefits of wearing menís binder after abdominal liposuction
2 Comments
Friday, 8 April 2016 |
Admin
Benefits of wearing men's binder after abdominal liposuction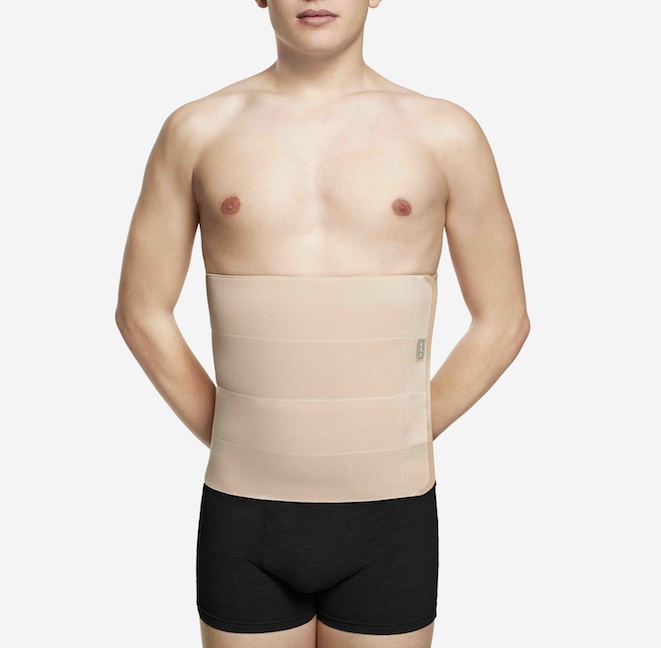 During your consultation, your surgeon will recommend you to purchase a compression garment to be worn right after your initial surgery and also through your recovery period. Wearing a compression garment is going to be an essential part of your abdominal liposuction procedure for many beneficial factors.
It is important to find a high quality compression garment that must be comfortable and free from any allergens because you will be required to wear it for a few weeks following your surgery. Men's binder designed by Recova post surgery is a personal recommendation of many surgeons and they claim to have gotten very good reviews from their patients who had procedures like liposuction and abdominal surgeries,
Wearing medical-grade men's binder after your abdominal liposuction surgery will not only encourage drainage of blood-tinged anaesthetic solution but also reduce swelling as well as compress the skin to the new body contour. The garment is designed to provide pressure and support on targeted areas to promote rapid healing and ease pain. It promotes effective blood circulation helping the body to naturally flush out potentially harmful toxins. A well fitted compression garment can help improve skin retraction so you are not left with saggy skin after fat removal. This will also contribute to your end result post-liposuction by improving your body contour.
It is recommended that you purchase two pairs of garments as you will need to wear it for a few weeks on a daily basis. Since the men's binder by Recova can be manually or machine washed, it will be easy to keep them clean. The garments are also adjustable with both front and side-mounted fastenings making it very convenient to account for swelling and bruising during the recovery period.
At Centre for Surgery, patients have had very satisfactory experience wearing men's binder designed by Recova throughout the recovery period and the plastic surgeons have seen quite pleasing aesthetic results and would recommend them to anyone who may be considering liposuction.