Maximizing Liposuction Recovery: The Essential Role of Recova Compression Garments by VOE
1 July 2023 | Admin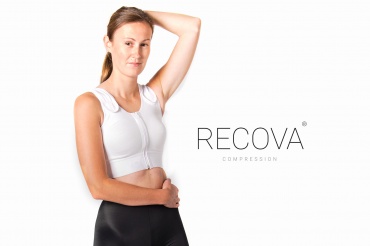 Whether you're considering liposuction or have recently undergone the procedure, the recovery process can seem daunting. It's a crucial phase where the body heals, and the results of the surgery start to manifest. One significant factor that can enhance the recovery process is the use of compression garments. Specifically, Recova® Compression Garments made by VOE, a Spanish manufacturer with 40 years of experience in the industry, are designed to help in the healing process, reduce discomfort, and optimize surgical outcomes for both men and women.
Understanding Liposuction and the Recovery Process
Liposuction is a cosmetic procedure that eliminates excess fat from targeted areas of the body. While it's not a weight loss solution, it can contour and reshape your body to create a more balanced and pleasing aesthetic. Following surgery, the recovery process involves managing swelling and discomfort, ensuring wounds heal correctly, and gradually resuming daily activities.
During this time, a compression garment or faja becomes an essential tool in your recovery arsenal. It's not just about discomfort reduction; it's about enabling your body to adapt to its new shape.
The Recova Difference: Quality Compression Garments by VOE
Not all compression garments are created equal. Recova Compression Garments by VOE stand out for their exceptional quality and design. With four decades of experience in the industry, VOE understands what patients need during their recovery period. Their compression garments are designed to provide the right amount of pressure in the right places, promoting blood circulation and reducing swelling.
The garments are made from a high-quality material that's both comfortable, breathable and durable. Whether you're resting or on the move, you can count on Recova® garments to provide the support you need without causing unnecessary discomfort.
The Key Role of Compression Garments in Liposuction Recovery
Using a compression garment post-liposuction is not a mere recommendation—it's an integral part of the recovery process. The benefits are manifold:
•Reduced Swelling and Bruising: Compression garments, like those from Recova, apply consistent pressure to the surgical area, reducing the space available for swelling and bruising.
•Improved Contouring: Compression helps the body adapt to its new shape, preventing irregularities and enhancing the overall aesthetic outcome.
•Enhanced Comfort: By providing support to the surgical area, Recova garments can reduce discomfort and make the healing process more comfortable.

Why Choose Recova® Compression Garments?
When it comes to post-surgical care, trusting in the expertise and longevity of a manufacturer can make a world of difference. Recova garments by VOE are the culmination of 40 years of innovation and refinement in the industry. These garments offer optimal compression, exceptional comfort, and enhanced recovery outcomes.
Moreover, the VOE brand is a symbol of trust and quality in the world of surgical compression garments. Their commitment to patient care and satisfaction is evident in the design and functionality of each Recova garment.
Elevating Recovery with Recova® Compression Garments
The recovery process after liposuction is an integral part of your journey towards an improved body contour. By choosing Recova Compression Garments by VOE, you're equipping yourself with a tried and tested recovery tool, backed by 40 years of industry experience. Make your recovery process smoother, more comfortable, and more effective with Recova® Compression.