NEW 'BRAZILIAN BUTT-LIFT' COMPRESSION GARMENTS
2 Comments
Monday, 29 June 2015 |
Admin
BRAND NEW 'BRAZILIAN BUTT-LIFT' COMPRESSION GARMENTS FROM RECOVA®
The Brazilian Butt Lift is one of the fastest growing cosmetic surgery procedures, and it's easy to see why. Transferring your own body fat to your buttocks creates a more shapely rear while also having the benefit of looking more natural. There is also the benefit of removing fat from an area where you don't want it, and relocating it to an area where you do!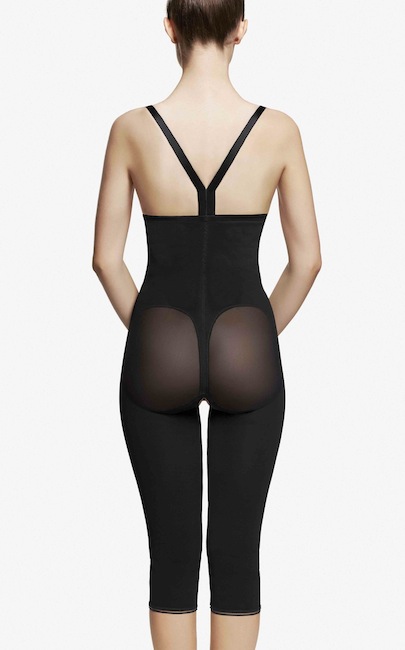 In response to the increased popularity of this type of surgery, RECOVA® Post-Surgery has worked very closely with some of the top plastic surgeons in the UK, and in conjunction with the leading European manufacturer of compression garments, VOE, we have created an exceptional girdle, designed for recovery from surgery involving fat transfer to the buttocks. These girdles are made from two types of elastic fabric: the interior double skinned fabric covers the liposuction areas for a firm compression, and the exterior fabric is very thin and elastic for minimal pressure on the buttock area.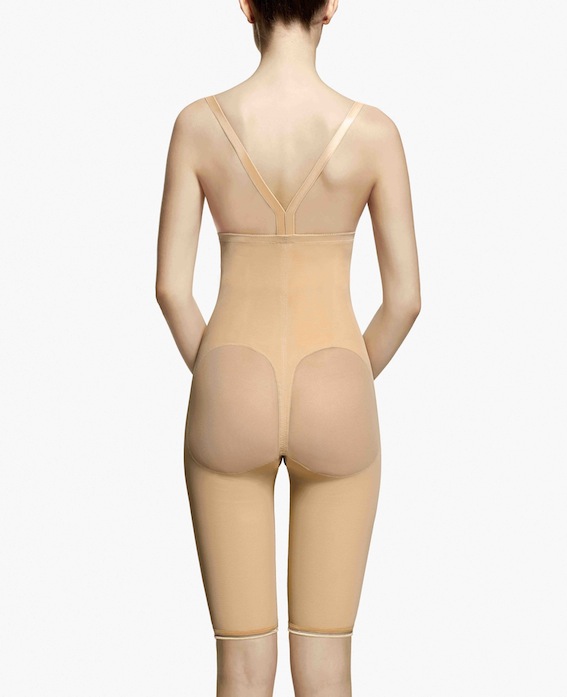 Plastic surgeons and clinical staff who have begun using this type of garment agree that this design is ideal for recovery from fat transfer procedures, since it delivers secure compression in the areas where it is needed while providing very gentle support over the buttocks to promote healing and optimum results. These garments can also be used for procedures involving liposuction from the abdomen, thighs and back, so they are highly adaptable and somewhat universal as a post-surgery girdle.
RECOVA® now stocks a variety of different girdles utilising this latest fabric technology, with 'above knee' and 'below knee' styles and those that have an extended back. These girdles come in beige and black colours and, as you would expect from RECOVA®, they are exceptionally comfortable, soft and smooth against the skin and durable over long periods of wear and many washes. Indeed, many patients who buy our girdles find that they are also ideal for use as slimming garments, and they continue to wear them way beyond their recovery from surgery.
If you would like to know more about these new girdles then please do get in touch with our friendly and helpful staff at RECOVA® and we will be glad to answer any questions you might have.
Email us: info@recovapostsurgery.com
Office: 0207 000 1044
Check them out on: