Discover our latest BBL compression garments right here at RECOVA!
2 Comments
29 June 2015 |
Admin
BRAND NEW 'BRAZILIAN BUTT-LIFT' COMPRESSION GARMENTS FROM RECOVA®
We can't say we're greatly surprised by the enduring popularity of the Brazilian butt lift. This sought-after cosmetic surgery procedure entails fat from elsewhere on the patient's body being transferred to the buttocks, in order to create a shapelier rear.
There's a clear 'double benefit' to the Brazilian butt lift (beyond the 'two cheeks' you might think we're referring to); not only does it enable you to remove fat from an area of your body where you don't want it, but it also allows you to relocate it to an area where you would like to have a bit more fat!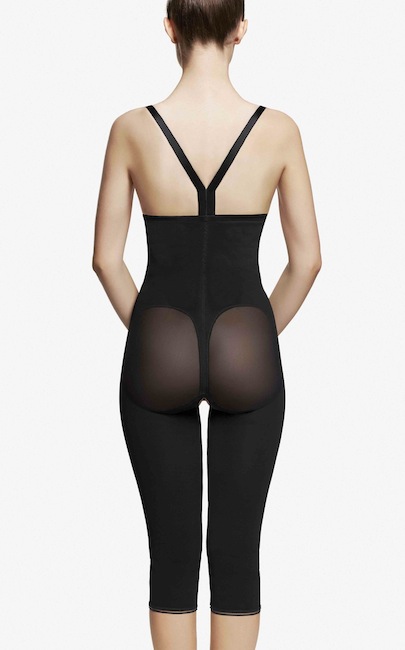 The fat-transfer-to-buttocks girdles that help ensure a better and more comfortable recovery
Some years ago, when we first noticed that demand was rising quickly for this type of surgery, our team at RECOVA decided to partner with some of the UK's leading plastic surgeons, as well as the highly trusted European compression garments manufacturer, VOE.
The aim was to create a girdle that patients could count on during their recovery from surgery involving fat transfer to the buttocks – and the feedback we have received from real-world users since then indicates that we very much succeeded.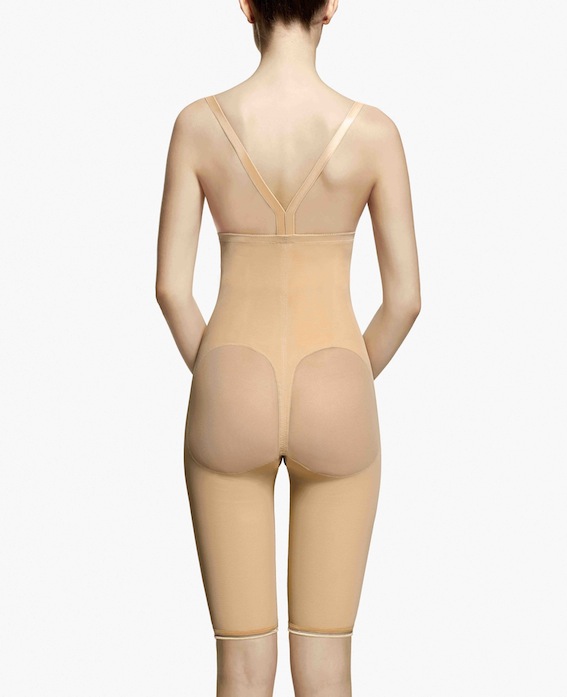 What can you expect from our present range of BBL girdles?
When you browse our currently available stock of BBL compression garments, you will see that we offer multiple types of the aforementioned girdles, including 'above knee' and 'below knee' styles, and girdles with an extended back.
Two types of elastic fabric are used in the manufacture of these girdles: an interior double-skinned fabric which covers the liposuction areas to provide firm compression, and the very thin and elastic exterior fabric, which is designed to minimise pressure on the buttock area.
If you are currently on the lookout for the BBL compression garments that will provide the best possible support – in a very literal sense – for your recovery from a fat transfer procedure, you will be pleased to know that plastic surgeons and clinical staff endorse the design of these girdles. That's because they provide secure compression in the areas where it is needed, at the same time as delivering very gentle support over the buttocks to promote healing and optimal results.
You might choose to wear these garments after a procedure involving liposuction from the abdomen, thighs and/or back; in that sense, they are highly adaptable and can be considered somewhat universal in their applicability as post-surgery girdles.
Don't look any further than RECOVA for your Brazilian butt-lift girdle
The girdles that we presently stock here at RECOVA are available in a broad assortment of sizes and lengths, as well as in a choice of two colours – black or nude.
Most importantly of all, though, these BBL compression garments very much embrace the aforementioned advanced fabric technology, and provide exceptional comfort, softness and smoothness against the skin as a result. You can also depend on your girdle purchased from our store remaining durable over long periods of wear and many washes.
Considerable numbers of our customers down the years have even found these girdles to work very well as slimming garments, so you might well find yourself continuing to wear yours long after your full recovery from your Brazilian butt-lift surgery.
All in all, you might have quite a few great reasons to look closely at our complete range of BBL compression garments! And don't forget that if you have any further questions about these highly regarded girdles, you are welcome to enquire to the RECOVA team, and we will do everything we can to answer your queries, so that you can feel well-informed making your purchase.