Maximise your BBL Recovery our RECOVA BBL Pillow
3 October 2023 | Admin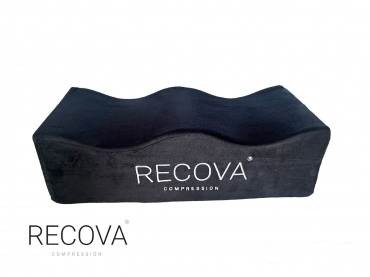 Brazilian Butt Lifts, more popularly known as BBLs, have seen a dramatic increase in popularity over recent years. With more and more individuals opting for this transformative procedure, there's a growing need for post-surgery products that enhance recovery and ensure the best possible results. That's where Recova Compression steps in, offering the essential Recovery BBL Pillow among a range of superior recovery products.
Why is Post-BBL Recovery So Crucial?
After a BBL procedure, the transferred fat cells are especially delicate. Prolonged or consistent pressure on the newly sculpted area can compromise the survival of these fat cells, potentially diminishing the procedure's outcomes. Hence, it becomes imperative to have specialised products designed to aid recovery and protect the surgery's results.
Introducing the BBL Recovery Pillow
Our BBL Recovery Pillow is not just another accessory; it's a game-changer in post-fat transfer to buttocks recovery. This ergonomically designed pillow ensures that there is no pressure on the sculpted buttock area. It offers unparalleled support, allowing users to sit comfortably without exerting any pressure on the vulnerable post-surgery region. The cushion is packed with high-density memory foam, ensuring durability, comfort, and effective support.
Recova Compression: Leading the Way in Post-Surgery Products
At Recova Compression, we pride ourselves on being a beacon of quality and reliability. Our Recova Compression line is testament to our commitment. Not only do we provide the much-raved-about Recovery BBL Pillow, but our range also includes a variety of post-surgery compression products and fajas, each designed to accelerate recovery and enhance surgical outcomes.
For those in the UK, Recova Compression stands out as a leading supplier, a trusted name synonymous with quality, innovation, and unparalleled customer service. Our products are meticulously crafted, ensuring they meet the specific needs of post-surgery recovery.
A Holistic Approach to Recovery
We understand that undergoing surgery, whether cosmetic or medical, is a significant event in one's life. Recovery is a holistic process that requires both physical and emotional care. By offering products that ensure physical comfort, we aim to make the recovery journey a bit easier, letting our customers focus on healing and enjoying their transformed selves.
For more details on our BBL Recovery Pillow and our extensive range of post-surgery compression products, visit our online store. Trust in Recova Compression – your partner in a seamless post-surgery recovery journey