How Compression Garments Aid Post-Tummy Tuck Recovery: Insights from RecovaŽ Post-Surgery
6 November 2023 | Admin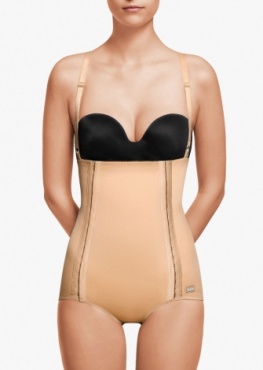 When we discuss tummy tucks, we often focus on the surgical procedure itself. However, post-operative care, especially the use of compression garments, plays a crucial role in the patient's recovery and final result. While the tummy tuck effectively removes subcutaneous belly fat, the role of compression garments from www.recovapostsurgery.com in aiding recovery and ensuring the best possible outcome cannot be understated.
The Science of Post-Surgery Recovery
After a tummy tuck, the body experiences inflammation and swelling. It's here that compression garments come into play:
•Swelling Reduction: Compression garments from Recova® and VOE® Garments are designed to apply even pressure on the operated area, minimising fluid accumulation and enhancing the body's lymphatic drainage.
•Support and Contouring: The garments lend support to the surgical area, reducing strain on incisions and ensuring the skin adheres correctly to its new contours.
•Comfort and Mobility: By providing consistent support, these garments can increase comfort during the initial post-operative days and facilitate mobility, leading to faster recovery.

The Benefits of Using Recova Compression Garments
Recova® Compression has carved a niche for itself in the post-surgery care market for multiple reasons:
•Tailored for Recovery: Their compression garments are designed keeping post-tummy tuck patients in mind, ensuring the right fit and optimal pressure.
•Quality Assurance: With a focus on patient comfort and safety, the garments are made of high-quality, breathable materials.
•Recommended by Experts: Surgeons often recommend Recova Garments for their consistent quality and the positive feedback from patients.

The Tummy Tuck: Addressing Different Types of Belly Fat
A tummy tuck primarily targets subcutaneous belly fat, the fat you can pinch. This contrasts with visceral fat, which surrounds internal organs. While a tummy tuck can dramatically improve the abdomen's appearance by removing subcutaneous fat and excess skin, visceral fat remains unaltered. This internal fat can only be reduced through lifestyle changes such as diet and exercise.

Post-Procedure Care: Why Compression Garments Are Essential
Using compression garments from RecovaPostSurgery.com after a tummy tuck:
•Reduces the risk of complications: By ensuring everything remains in place and reducing fluid build-up.
•Improves aesthetic results: By ensuring the skin adheres smoothly and minimizing the risk of irregularities.
•Enhances comfort: Especially during the initial, often uncomfortable, post-operative phase.
While a tummy tuck addresses subcutaneous fat, the journey doesn't end post-surgery. The recovery is just as vital. By incorporating compression garments such as abdominal binders, girdles (fajas) and foams into your post-operative care, you not only speed up your recovery, but also ensure the best possible aesthetic outcome.