Compression Garment – Neck bandages after neck liposuction
19 April 2016 | Admin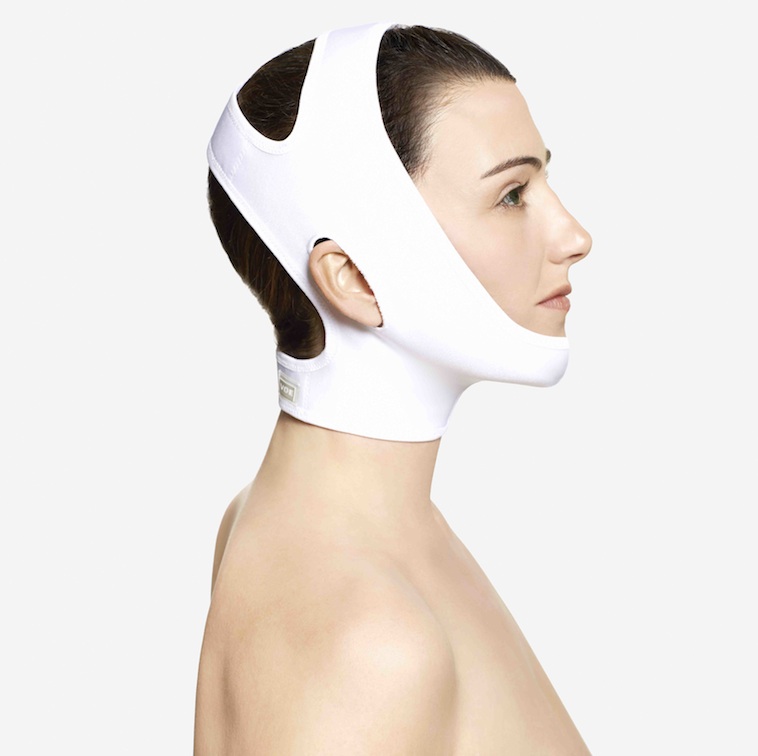 ]
Compression Garment – Neck bandages after neck liposuction
Is wearing a neck compression garment after neck liposuction really necessary?
Have you had a consultation with a plastic surgeon and have decided to opt for a neck liposuction? But are you still pondering on whether you really need to spend more on a compression garment recommended by your surgeon because you may not even need it after your recovery period? You are not alone. A plastic surgeon from Centre for Surgery said it is one of the most frequently asked questions by prospective clients during their consultation. The surgeon claimed that the best way to handle the subject is by emphasizing the benefits of wearing compression garments which is solely in the patient's own interest.
Why do you need a compression garment after neck liposuction?
All medical grade compression garments designed by Recova post surgery is recommended to be worn post-surgery to ensure a comfortable and speedy recovery. Neck liposuction is a non-invasive procedure and therefore offers fewer complications and a rapid recovery compared to other surgical procedures available today. The procedure involves removing excessive fat beneath the chin to provide a tight and toned appearance, so naturally the skin retraction post-surgery will take some time. A neck bandage compression garment can aid to the skin retraction process as well as avoid the risk of getting saggy skin.
Not only that but you will also experience certain degree of swelling and bruising for the first few days after any liposuction procedures. A neck bandage compression garment will apply targeted pressure on the treated area, promote effective blood circulation, and reduce post-surgery pain from the swelling. The compression garment can also help the body flush out potentially harmful toxins minimising the risk of serious complications like thrombosis or keloid scars.
Will not wearing a neck bandage affect the final results of neck liposuction?
Although the main benefits of the compression garment is to promote faster healing and provide aid for a smooth recovery, neck bandages does contribute to the final results by improving contour of the treated area and helping patients achieve the best results. The benefits of compression garments greatly outweigh everything else and most patients have seen dramatic improvements after the recovery period. The final results do greatly depend on the surgeons skills but an effective aftercare post-surgery also greatly contributes to the final results.