One simple anti-cellulite treatment and the aftercare
3 June 2016 | Admin
One simple anti-cellulite treatment and the aftercare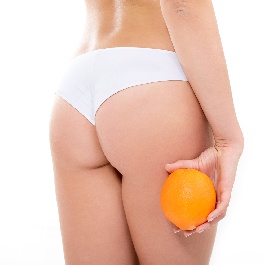 A dimpled appearance like the surface of an orange caused by unevenness of the skin has been a serious concern for a vast majority of women, overweight or skinny. Usually occurs after puberty and can affect 90% of the women population at some point in their lives, cellulites are underlying fat deposits mostly found on the thighs and buttocks. Various Cellulite Treatments are available out there today from pneumatic massages to heat therapy, however none have so far been scientifically proven to be effective in the long run. Diet and exercises are also believed to help, but these techniques are unlikely to banish cellulites completely because it is not a fat problem.
Lipomatic is the first anti-cellulite treatment that has been clinically proven to attack the structure of cellulites from its core helping to effectively achieve long lasting results.
How does Lipomatic work?
When the connective tissue underneath the skin that shapes the fat weakens and affects the circulation, this is when the skin dimples. This 'mattress phenomenon' that is noticeable on the skin is what we refer to as cellulites. Dr Bhatti from Centre for Surgery claims that Lipomatic is a minimally invasive technique to treat the dimples on the skin performed by inserting a small cannula and releasing the fibrous bands (internal scar tissues) that is pulling down on the skin. The wondrous device known for its powerful vibrations and momentum is able to level out the bumps, stimulate collagen production and help increase skin depth and elasticity giving a smoother look.
Do I have to wear a compression garment?
Following the surgery the patient may experience leakage of fluids in small amounts so the surgeon is most likely to recommend a
compression garmen
t
to be worn as part of the aftercare. Recova post-surgery garments such as a knee girdle have managed to acquire a proven track record for having excellent quality and effectiveness in providing great aid for a speedy recovery among patients from Centre for Surgery. Swelling and bruising are common occurrences following most cases involving Lipomatic, and compression garments has proven to promote the required sustained pressure to reduce swelling as well as to flush out potentially harmful toxins. The skin also needs to be retracted in order to effectively banish cellulites and avoid sagging. When asked, Dr Bhatti stated that he has seen pleasing results of patients who wore compression garments designed by
Recova post-surgery
and would continue to recommend them to his prospective patients