Post-Arm lift Surgery Aftercare with Recova compression sleeves
1 Comment
18 July 2016 |
Admin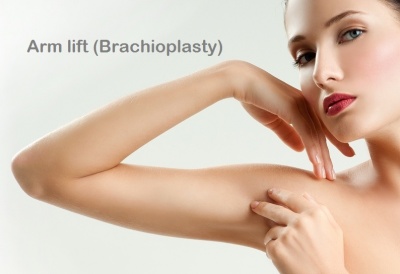 Post-Arm lift Surgery Aftercare with Recova compression sleeves
Cosmetic surgery procedures involving suction of body fat is usually thought to be more suitable for individuals with high BMI that categorise them as overweight or obese. However, procedures like arm lift surgery beats this misconception even when liposuction is involved as part of the procedure. This is because arm lift surgery is often opted by those who may have already lost large amount of weight on their arms and have been left with saggy skin. In an ideal world hardships of a weight-loss journey ends when you have achieved your body goal, but sadly for some struggles have only begun. The flabby appearance of the lower arm often referred to as 'bat-wings' can occur after a dramatic weight-loss or even ageing that may have resulted in poor retraction of the skin. No pain or discomfort is caused by it but there are individuals who simply cannot feel content in their own skin, especially not after managing to lose a lot of weight and yet continuing to have more reasons to feel self-conscious about.
Fortunately, arm lift is an option that delivers that boost of confidence by offering aesthetically pleasing results to those who wish for a more tightened and toned appearance of the arms.
The procedure
At Centre for Surgery, arm lift also known as Brachioplasty is generally offered to individuals who have a good health and normal weight. Dr Alam, a cosmetic and hair transplant surgeon stated that it is important for the individuals looking to opt for any surgical procedures to not have fluctuating weight mainly because it affects the individual's ability to achieve the best results. During the procedure, the surgeon makes a tiny incision in the arm through which fat can be removed using liposuction and then the same incision is used to cut off excess skin.
The Aftercare
The most important part of gaining the best out of any cosmetic surgery procedures, the result is very much dependent on the aftercare. The typical aftercare involves wearing a compression garment which in this case would be
arm compression sleeves
that are specifically designed to promote aid for recovery after Brachioplasty as well as arm liposuction. In their many years of experience in the field of cosmetic surgery, the surgeons at Centre for surgery claim to so far have seen the best results of arm lift after recommending patients to wear compression garments designed by
Recova post-surgery
. Their arm compression sleeves not only promote speedy recovery but also minimises the risk of complications by sustaining pressure. The patients have reviewed their compression garments as a comfortable wear, easy to be washed and effective in helping them achieve the best results. These benefits offered by Recova are the main factors that continue to be many surgeons' favourite pick for their patient's aftercare