International Women's Day- Face behind the business
8 March 2021 | Admin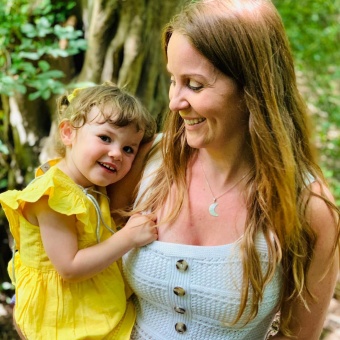 International Women's Day
Hello everyone!
I would like to welcome our visitors and introduce myself.
I'm Eva, the founder of RECOVA Compression, and mum to a very active three year old girl.
I love what I do
Me and my small team help our customers find the perfect post-surgery compression garments for their recovery from cosmetic and plastic surgery procedures such as tummy tucks, liposuction, breast augmentation, breast reduction or mastectomy.
With 12 years' experience of fitting and working and helping design compression garments, I know the 60+ products we have by heart. And I am always delighted to hear from our customers that their compression garments are helping them on their road to recovery. I also love seeing the clinics and surgeons we work alongside using our products for their patients. Thank you for your trust in us
.
A little about me: I'm half English, half Spanish, I moved to the UK 20 years ago to study business management at university and along the way, I met my amazing husband Alex, he is a Marine Biologist
born in Yorkshire. He's my greatest support and the best company, especially during lockdown for the past year! When we are able to travel freely again it will be a relief, because
I've always loved world travel and exciting adventures in my free time. I'm also a bit of a thrill seeker, and love to fly aeroplanes and ride motorbikes when I get chance, although, since becoming a mum, adventures are on hold for a bit