Blepharoplasty Recovery: Achieve Smooth Healing with Cooling Eye Masks and Xeragel Scar Reduction Gel
23 May 2023 | Admin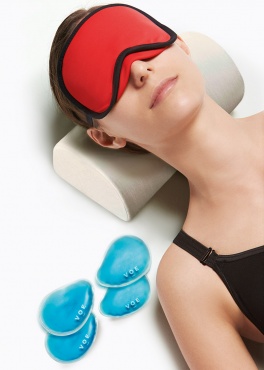 For successful recovery from blepharoplasty, or eyelid surgery, effective tools like cooling eye masks and Xeragel scar reduction gel are indispensable.
After blepharoplasty, maintaining a proper recovery routine is critical for preventing complications and promoting optimal results. Surgeons suggest cooling eye masks for immediate use post-surgery. These masks, especially those from RECOVA, such as the Eye Mask with Cooling Gel pads, significantly alleviate swelling and hasten healing.
Xeragel scar reduction gel plays a crucial role in post-surgery recovery. Recommended by the International Advisory Panel on Scar Management, Xeragel is a clinical gold standard in scar treatment and prevention. It's clinically proven to flatten, soften, smooth, and reduce the appearance of various types of scars, including those from surgery, injury, burns, keloids, and hypertrophic scars. With its unique hydrating formula, Xeragel improves skin texture and reduces redness. Thus, it's a game-changer for anyone seeking to diminish scar visibility and achieve clear, smooth skin.
Key Benefits of Xeragel include:
• Diminishing scar-associated redness and itching.
• Lightweight, self-drying, waterproof, odourless, and colourless.
• Enhancing and soothing the scar.
• Providing a bacterial barrier.
• Preventing abnormal scar formation.
• Suitable for all skin types, adults and children.
• No side effects when used properly and can be used under cosmetics.
• Clinically proven and physician-recommended for scar reduction.
• Quantity: 10 g.
Usage Instructions:
Clean and pat dry the affected area before applying a thin coat of Xeragel. Use multiple times daily for 4-6 weeks or until the scar improves. Allow 8-10 minutes for the gel to dry after application. Recommended storage conditions are 13ºC-35ºC. Apply Xeragel only after the wounds have completely healed.
Recovery plays a pivotal role in the success of blepharoplasty. With the combined usage of cooling eye masks like RECOVA's Gel Eye Mask Compresses and Xeragel scar reduction gel, faster healing, reduced discomfort, and minimized scarring are achievable. Follow your surgeon's instructions and practice self-care for optimal recovery.